Dancers Responding to AIDS
A Program of Broadway Cares/Equity Fights AIDS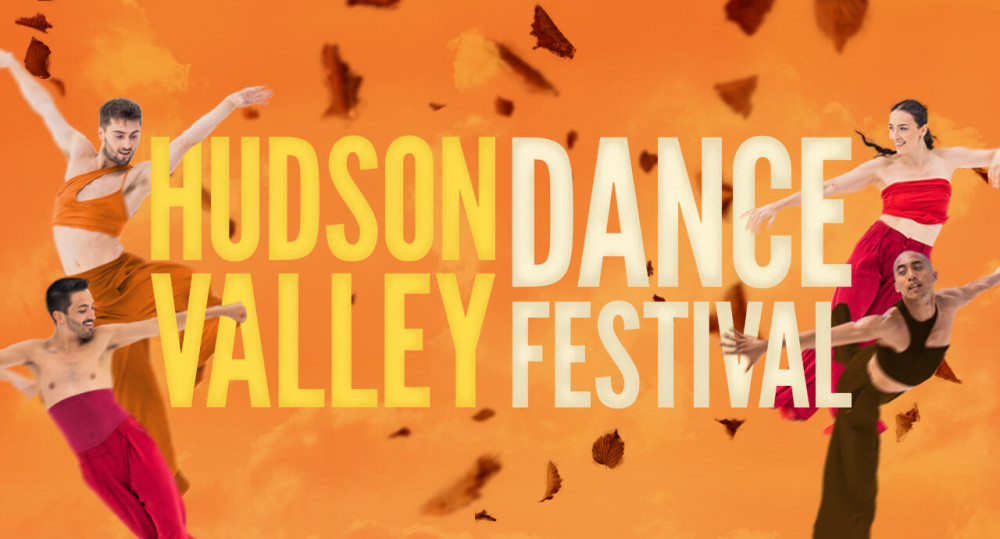 Hudson Valley Dance Festival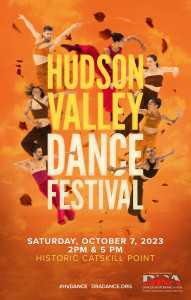 Saturday, October 7
2 pm and 5 pm
Historic Catskill Point, Catskill, NY
Celebrated dance companies and choreographers will honor Hudson Valley's majestic natural beauty and stunning fall foliage when Hudson Valley Dance Festival returns with two 10th anniversary performances on Saturday, October 7.
Each year, Hudson Valley Dance Festival turns a 19th-century warehouse on the banks of the Hudson River into a picturesque theater for dance. This year's festival will again include performances at 2 pm and 5 pm.
Festival proceeds help ensure that those living with HIV/AIDS and other debilitating illnesses have access to lifesaving medications, counseling, healthy meals, housing and emergency assistance through the National Grants Program of Broadway Cares. The grants support essential social services in all 50 states, Puerto Rico and Washington, D.C., including 15 organizations in the Hudson Valley.


The companies and choreographers announced for the festival's 10th anniversary celebration are:
Alison Cook Beatty Dance, a classically based modern dance company that explores the universal human condition
Celebrated performer, choreographer and artist Holly Curran with an excerpt from her breathtaking balletic piece Half-Light performed by Dwayne Brown and Amber Neff, Pointe Magazine nominee for Standout Performance of 2022
Doug Varone & Dancers, a company led by Hudson Valley-based choreographer Doug Varone that explores the blurred lines between human movement and dancerly prowess, with a spirited duet set to the music of Janis Joplin
EMERGE125, a Black, female-led hub for dance performance, creation and education with dual homes in Harlem and Lake Placid, NY, and under the artistic direction of Tiffany Rea-Fisher
FJK Dance, a contemporary company that supports cross-cultural dialogue and challenges stereotypes led by Fadi J. Khoury, who brings his Middle Eastern identity and stories to the stage
Parsons Dance, a contemporary American dance company, internationally renowned for its energized, athletic ensemble work
Celebrated choreographer and Broadway actor Reed Luplau sharing Love Lines, an excerpt of his full-length work When We Touch, brought to life by Broadway's Gabriel Hyman and Stephen Hernandez
Broadway veteran Corey John Snide, co-founder and artistic director of Capital District Arts Initiative, who's creating an ensemble tap number that will premiere at the festival
The Verdon Fosse Legacy, performing "Sweet Gwen Suite," a trio of short dances originally performed by Gwen Verdon on The Bob Hope Special in 1968 and The Ed Sullivan Show in 1969. Each was choreographed by Verdon and Bob Fosse.
A limited number of $40 tickets are available. Prime tickets are $125 and include a cocktail reception at Historic Catskill Point. Premium tickets at $275 include the cocktail reception and an exclusive dinner with the dancers. Leadership Supporter packages begin at $1,000 and include additional benefits.
Hudson Valley Dance Festival began in 2013 as a single performance at Historic Catskill Point. It has since grown into an annual audience favorite for the Hudson Valley region, raising nearly $1.2 million.


Among the 470 organizations supported nationwide by Broadway Cares/Equity Fights AIDS are 15 in the Hudson Valley: Albany Damien Center and Alliance for Positive Health in Albany; Animalkind, Columbia County Recovery Kitchen and Columbia-Greene Community Foundation in Hudson; Catskill Food Pantry, Community Hospice and Matthew 25 Food Pantry in Catskill; Hudson Valley Community Services in Hawthorne; Hudson Valley LGBTQ Community Center in Kingston; Hudson Valley SPCA in New Windsor; Rock Steady Farm in Millerton; Roe Jan Food Pantry in Hillsdale; TOUCH (Together Our Unity Can Heal) in Congers and Troy Area United Ministries in Troy.
If you're unable to attend but would still like to make a difference, donate now.

Watch last year's highlights.
Sponsors

Back to Top