Pandemic Pushes Hudson Valley Dance Festival Return to 2022
The Hudson Valley Dance Festival, set among the gorgeous fall foliage of Catskill, NY, will take a hiatus in 2021 due to ongoing challenges caused by the COVID-19 pandemic. The festival will return to the Hudson Valley in 2022.
"While we had hoped to come together this fall, the challenges of presenting a festival that would feature dynamic lineups of acclaimed dance companies and choreographers proved too monumental to successfully tackle in this still uncertain landscape," said Denise Roberts Hurlin, founding director of Dancers Responding to AIDS. "We are committed to returning to the Historic Catskill Point in 2022, when we can gather together and enjoy the beauty of our full-scale festival."
The next Hudson Valley Dance Festival is set for October 8, 2022.
Despite the hiatus, Broadway Cares/Equity Fights AIDS will continue its longstanding support of social service organizations in the Hudson Valley.
"The community in the Hudson Valley has helped amplify the arts in such a meaningful and impactful way for decades," Broadway Cares Executive Director Tom Viola said. "Thanks to generous supporters who have been by our side long before and certainly during the pandemic, we are still able to provide help for those who are struggling to find the health care and emergency assistance they need to survive and thrive."
$32,500 in discretionary grants will be sent this fall to 13 Hudson Valley organizations that already are part of Broadway Cares' National Grants Programs. These awards of $2,500 each are in addition to the annual support provided them through the grants programs.
The organizations are Albany Damien Center and Alliance for Positive Health in Albany, Animalkind, Columbia-Greene Community Foundation and Hudson Valley SPCA in Hudson, Matthew 25 Food Pantry and Community Hospice in Catskill, Hudson Valley Community Services in Hawthorne, Hudson Valley LGBTQ Community Center in Kingston, Rock Steady Farm in Millerton, Roe Jan Food Pantry in Hillsdale, TOUCH (Together Our Unity Can Heal) in Congers and Troy Area United Ministries in Troy.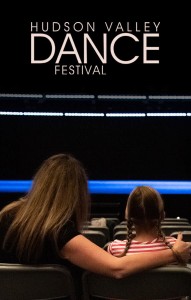 Hudson Valley Dance Festival, created in 2013 and set in a 115-year-old wooden warehouse-turned-performance space in Catskill has raised $1.1 million to help those in the Hudson Valley region and beyond. It has featured the works of and performances by well-known innovators in the world of dance, including Kyle Abraham/Abraham.In.Motion, Marcelo Gomes, Larry Keigwin, James Kinney, Jessica Lang, Les Ballet Afrik, Andrea Miller, Stephen Petronio, Josh Prince, Pascal Rioult, Sonya Tayeh, So You Think You Can Dance's Ricky Ubeda, The Washington Ballet, Wendy Whalen and many more.
In response to the COVID-19 pandemic, the festival was presented virtually on October 10, 2020. The event featured the wealth of culture and talent of the Hudson Valley through new dance films, premieres and cherished moments from past years.
With the absence of the 2021 festival and in light of the challenges many still face, continued generosity is vital. A donation of $10 a month will provide 48 meals this year for a person living with HIV. A one-time donation of $250 will provide 5 people with doctor visits or 20 meals for people living with HIV.
Back to Top