Dancers Responding to AIDS
A Program of Broadway Cares/Equity Fights AIDS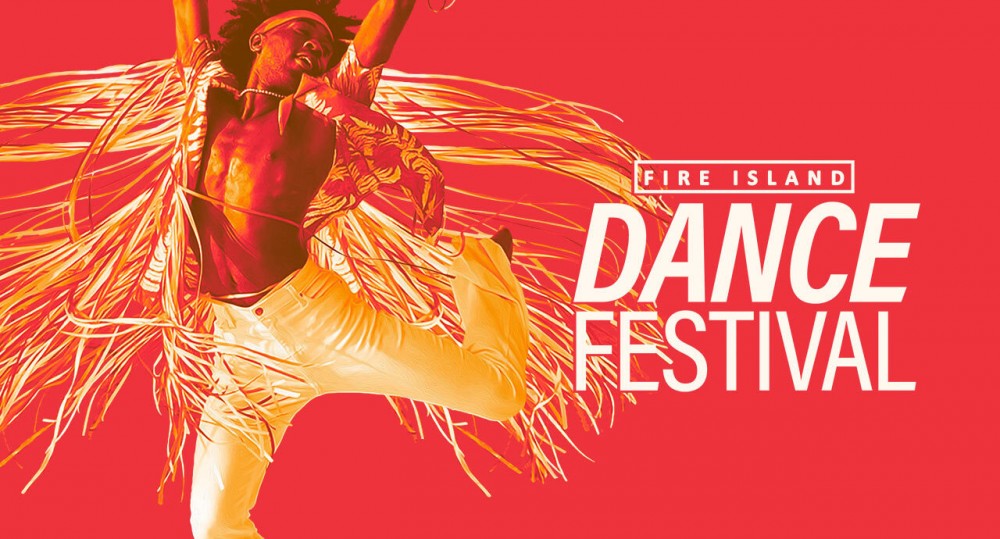 Preview of: Fire Island Dance Festival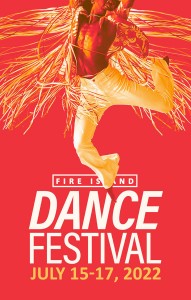 July 15-17
Fire Island Pines, NY
Fire Island Dance Festival returns live and in person this summer with spectacular dance and its boundless beauty.
Join us for a triumphant return to Fire Island Pines, a celebration of all that you love about the dance festival. Enjoy emerging and established dance companies, breathtaking views and the joy of being together again in person.
Author, podcast host and American Ballet Theatre principal dancer James Whiteside will host this year's festival. The multi-hyphenate extraordinaire is making his return to the festival stage after last performing in 2017 and choreographing a piece in 2019.

Tickets are also available in person Saturdays and Sundays from 10 am-1 pm in the Fire Island Pines harbor.
Please note proof of COVID-19 vaccination will be required.
Among the diverse dance companies and choreographers to be featured are:
Alvin Ailey American Dance Theater, showcasing choreographer Robert Battle's solo piece "Ella," a high-energy, comical dance featuring Chalvar Monteiro matching Ella Fitzgerald's virtuosic scatting with lightning-fast, articulated movement in an irresistible tour-de-force
Ahmad Joudeh, who fled Syria with the help of the Dutch National Ballet, sharing an emotionally compelling performance inspired by his experiences as a stateless refugee
Buglisi Dance Theatre with a reimagined excerpt of "Requiem," originally created for the 20th anniversary of 9/11 at Lincoln Center and dedicated to "world peace, to all those suffering from the global crises and the pandemic, and to all those who continue to suffer from HIV/AIDS"
Evan McKie, principal dancer for the National Ballet of Canada, performing "In Time We Trust," a sinuous, affecting solo choreographed by Juliano Nunes with a piano score by Kirill Richter
National Ballet of Canada principal dancers Harrison James and Ben Rudisin, premiering a romantic pas de deux choreographed by Joshua Beamish
#QueerTheBallet, choreographer Adriana Pierce's groundbreaking initiative to broaden the definition of classical ballet to meaningfully include LGBTQ+ narratives, presenting an original work
Festival favorite Caleb Teicher, creating a social dance hustle with Abdiel Jacobsen, former principal of the Martha Graham Dance Company, in the festival's first non-binary duet.
Emerging choreographer Akira Uchida, creating a work that is an eclectic fusion of contemporary dance, jazz and club grooves
The Verdon Fosse Legacy with "Sweet Gwen Suite," a trio of short dances originally performed by Gwen Verdon on "The Bob Hope Special" in 1968 and "The Ed Sullivan Show" in 1969. Each was choreographed by Verdon and Fosse and feature Georgina Pazcoguin, "Rogue Ballerina" and soloist with New York City Ballet, dancing Verdon's roles
Performers are subject to change.
See video and photos from the previous in-person event
The 2022 edition will again feature a magnificent mélange of world-class dance performed on the picturesque shores of the Great South Bay.
Tickets start at $175. Leadership Supporters enjoy a variety of perks, including VIP tickets, program placement and festival mementos. Special VIP daytrip packages for the Sunday, July 17, performance include luxury round-trip transportation from midtown Manhattan and a pre-show champagne luncheon.
The Charles & Lucille King Family Foundation has pledged $750,000 in memory of Diana King to Dancers Responding to AIDS.
This generous support represents a five-year commitment to DRA. Diana King oversaw hundreds of scholarships to students with a focus in film, television and related media/communications studies. The foundation has distributed assets from Diana King's estate to worthy educational and cultural programs across the country. DRA is deeply grateful for The Charles & Lucille King Family Foundation's support in memory and celebration of Diana King's love for the performing arts.
Click below for more info
✛ Daytrip Package
✛ Leadership Supporter Ticket Levels
✛ Fire Island Dance Festival 2022 Committees
✛ Leadership Supporters
✛ Directions
✛ Dining, Accommodations, Shopping, Etc.

Back to Top