Fire Island Dance Festival 2011
The 17th annual edition of the spectacular Fire Island Dance Festival raised a record-breaking $340,445, surpassing the previous record by more than $23,000. Fire Island Dance Festival 17, the most anticipated cultural event of the season at Fire Island Pines, was presented July 15-17, 2011 and produced by and benefits Dancers Responding to AIDS, a program of Broadway Cares/Equity Fights AIDS.
Two-time Tony Award-winner and renowned actor, singer, dancer Bebe Neuwirth hosted the event which featured an eclectic mix of world-renowned and emerging dancers, dance companies and choreographers. The program celebrated ballet, modern, Broadway and contemporary dance, all performed outdoors against the stunning backdrop of the Great South Bay.
"The first Fire Island Dance Festival in 1995 raised $6,000, which was remarkable," said Denise Roberts Hurlin, founding director of Dancers Responding to AIDS. "To reach this extraordinary, record-breaking fundraising total demonstrates that the commitment by the artists who perform every year is matched only by the enthusiasm of the community that continues to support the festival. The money raised by Dancers Responding to AIDS and Broadway Cares/Equity Fights AIDS ensures that hundreds of thousands of men, women and children living with AIDS and other life-threatening illnesses will continue getting the help and support they need."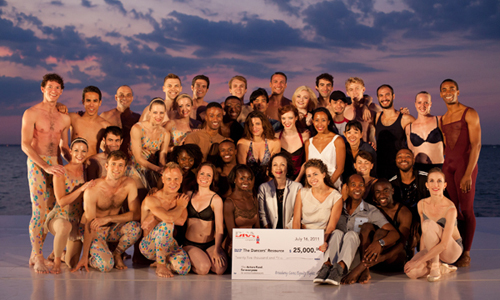 Fire Island Dance Festival 17 included performances by:
• Brian Brooks Moving Company, described by the Village Voice as "smart, utterly unpretentious heroes" who will "make your eyes water and your spirit soar"
• Brandon Bryant, a contemporary dancer from Miami and season 5 finalist on the hit Fox show So You Think You Can Dance, who returns to the show this week as a featured "all star"
• Dance Theatre of Harlem Ensemble, a cultural treasure for New York City, long serving both the Harlem community and the arts community as a pipeline for the next generation of ballet dancers
• Kyle Abraham/Abraham.In.Motion, called by Dance Magazine "equal parts power and grace," intertwines sensual and provocative movement with a strong understanding of music
• Paul Taylor Dance Company, one of the few indisputably prestigious dance companies in the world, which returned to the festival to perform two excerpts from the sexy "Brief Encounters" and crowd-pleasing "Arden Court"
• Sokvannara "Sy" Sar, featured in the Anne Bass documentary Dancing Across Borders and premiering a solo by Jill Johnson in collaboration with Vail International Dance Festival
• New York City Ballet principal ballerina Wendy Whelan and soloist Craig Hall performing Christopher Wheeldon's wondrous Liturgy
The festival showcased a pièce d'occasion by Dontee Kiehn, a fresh emerging choreographer and alumna of the Royal Academy of Fine Arts. Complexions Contemporary Ballet presented a special performance Friday, July 15, as part of an exclusive festival kick-off event for Leadership Supporters, made possible by presenting sponsor Audemars Piguet.
Neuwirth took the stage as host after completing an acclaimed 15-month run as Morticia Addams in Broadway's The Addams Family. She earned Tony Awards for lead actress in the Broadway revival of Chicago and for featured actress in Sweet Charity. In addition to an array of other television and movie roles, she won two Emmy Awards for her portrayal of Dr. Lilith Sternin Crane on Cheers.
Neuwirth's heart has belonged to dance since she first started taking ballet at age 5. In addition to her remarkable work on stage, screen and television, she also is founder of The Dancers' Resource, a program of The Actors Fund that creates a unique health, financial and emotional support system for dancers and choreographers. Broadway Cares/Equity Fights AIDS was the original funder of The Dancers' Resource and remains its primary financial supporter.
In honor of Neuwirth's dedication and devotion to the health and well-being of her fellow dancers and performing artists, Broadway Cares and Dancers Responding to AIDS presented her with a special donation of $25,000 for The Dancers' Resource on stage at the 7 pm performance, July 16.
"Broadway Cares and Dancers Responding to AIDS is blessed to work with a community of artists whose passion for movement and creative expression is matched by a great generosity of spirit and commitment to looking after and reaching out to each other," said BC/EFA Executive Director Tom Viola presenting the check to Neuwirth and the full Fire Island Dance Festival company. "While I hope none of you ever need The Dancers' Resource, if you do, may it always be there."
In 2011, BC/EFA has awarded The Dancers' Resource $150,000. With this special donation of $25,000, Broadway Cares' support since 2007 now exceeds $1 million.
Dancers Responding to AIDS, founded in 1991 by former Paul Taylor Dance Company members Denise Roberts Hurlin and Hernando Cortez, is a program of Broadway Cares/Equity Fights AIDS, one of the nation's leading industry-based, nonprofit AIDS fundraising and grant-making organizations. By drawing upon the talents, resources and generosity of the American theatre and dance communities, BC/EFA raises funds for AIDS-related causes and other critical illnesses across the United States. Since its founding in 1988, BC/EFA has raised more than $195 million.
photos by: Rosalie O'Connor and Danny Roberts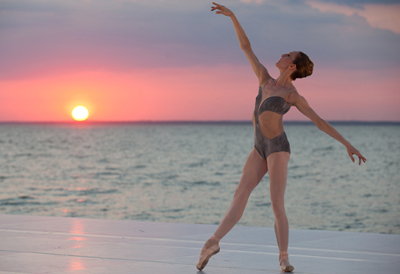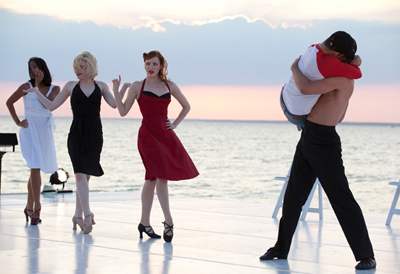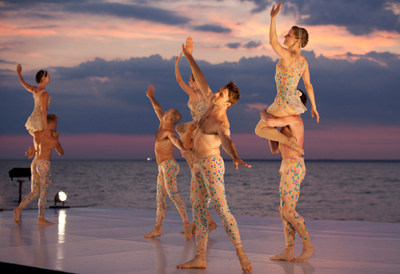 Back to Top